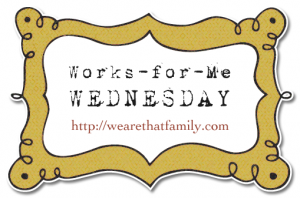 So I have been a huge fan of
Bake at 350
. Bridget can do things with
cookies
and
icing
I've never seen done. And don't get me started on her homemade hostess cupcakes. I unfortunately never really liked sugar cookies. That is until I ate my mother-in-laws. Then I could eat my weight in them. So when I started stalking Bridget's blog, I was really leery about actually making any of them. Well, that and the fact that I didn't think there was any way I could produce a cookie that would even resemble something she did. I mean go ahead, check this
one
out. Or maybe this
one
. I'll wait. Waiting. See, I told you she was good.
Well, I finally decided to try out her recipe and copied straight from her. Here's a link to her pumpkin
cookies
, and here is a picture of mine. Not nearly Bake at 350 worthy, but not bad for me. And I added leaves. Because I just don't know to leave well enough alone.
Now, I know the picture isn't perfect, but these were pretty cute. I made them for our teachers and staff at our school. I had some orange leaves as well, but they just looked odd to me. So shucks, I had to eat them. I mean, I let the kids have them as a snack one day. And as picky of a sugar cookie connoisseur that I am, these were REALLY good. In fact, I could eat these or a Sue Buster sugar cookie any day of the week, and would be perfectly content.
I really liked the white pumpkins. They were gorgeous.
And these were pretty cute as well.
And I now have three orders for cookies over the next four weeks. See what happens when you stalk someones blog, and resort to copying them? Just don't tell my kids it worked out so well!