When our first child was born, we were braced for little sleep, topsy-turvy night schedules, and complete chaos. But Malcolm was never that baby. He didn't get his days and nights mixed up, he would sleep for 4 to 6 hours a stretch at night, and surprised us all when he began sleeping through the night when he was 3 weeks old. He was this mother's dream come true! That is until he was about 4 months old. Then suddenly he couldn't go more than a couple of hours without Mom or Dad, fussing in his sleep even. And all we had to do was go in his room, pat in on the back a little, speak soothing words, and he would settle down. Until the next time. One night, when we were all exhausted and at wit's end, my husband marched in his room with radio in tow. He plugged it in, tuned it to a classical station, and left the room. Malcolm was asleep in seconds, and slept soundly again. The classical station was chosen for it's lack of commercials or questionable lyrics, and the sweet babe was able to calm himself and go back to sleep on his own.
It is now 13 years later, and we no longer have that radio in the room. But that dear child still lists classical music as his favorite, and jumps at the chance to listen whenever he can. We recently were introduced to a company named
Maestro Classics
, and I do believe they have a customer for life. We listened to
Swan Lake
on a recent errand run around the city, and the kids and I were captured. The music is of course, superb. But the narration was icing on the cake. Paulee, our four year old, still talks about the princess and wonders what it is like being a swan.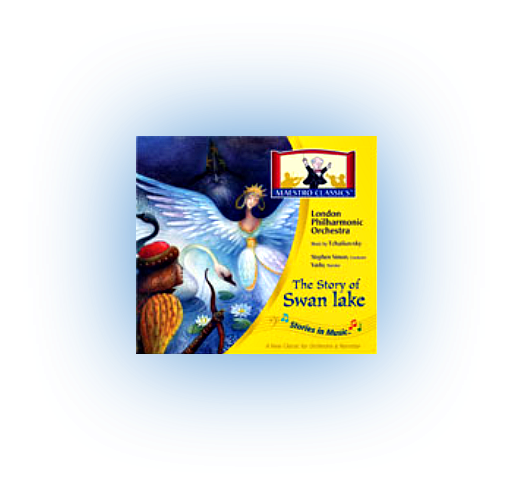 You can
buy
the CD for your family or an MP3 version. With the music, you also get a 24-page activity book, and a narrative about Tchaikovsky. My children absolutely loved this. It is difficult to find things all the ages in our house will like. And Malcolm? He is sleeping fine, and has downloaded the musical story to his MP3 player!
Beth
*I received this product for the purpose of review. All opinions stated are mine. For further reviews, please visit
The Homeschool Crew Blog
.