As much as I would love to tell you that I "always let my kids have ice cream", I actually am writing about a website called "Always Icecream".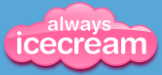 This is a website for girls that really has a little bit of everything. It is geared for 7-12 year olds, with an emphasis on education. It's really a melting pot of different popular kid's sites into one.
As the "Always Icecream" site says:
With Always Icecream, we're trying to combine three important aspects of child-appropriate online learning in a unique way:
- Motivation: Girls experience Always Icecream as a fun "play" site, with a friendly community (parents can turn off the social features).
- Learning: Girls practice a wide variety of academic and practical skills in a playful way.
- Rewards and Recognition: Girls earn "$coops," our in-game currency for playing learning games. This currency can be used to take care of online pets in PetWorld and decorate homes in MiniWorld. Achievements are recognized through medals and special awards as well as progress reports to parents.
My daughter, who is 11, has loved the site. She has practically begged to play. There are a few features I'm not fond of, specifically the social media part. But the best part is, I can just turn that off, so she's good to go.
The geography is one of her favorite spots. She does quite well with it, and has really developed her U.S. Geography knowledge. I love watching her perk up when she hears news and says, "I know where that is!"
Of course, I think EVERY girls absolute favorite section is the pet section.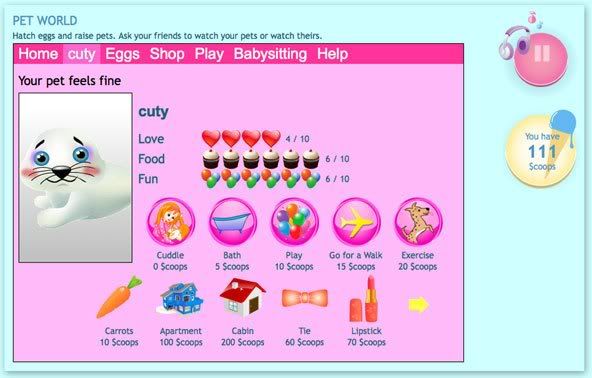 What young girl doesn't dream of having a pet to care for. And this is Mom's favorite kind. Nothing to clean up after!
To check out the site for yourself, head to
www.always-icecream.com
and see for yourself. With
memberships
starting at $4.99 a month, it really is a good deal.
Beth
I was given a
membership for the purpose of review. All opinions expressed are mine. For other reviews, please visit the TOS Homeschool Crew website.