When you were little, do you remember there used to be TONS of game shows on T.V.? I loved to watch those games! I was always so much better than the actual contestants. They didn't seem to know very much, and weren't really in tune with the prices of things in the world. And at ten years old, clearly I was an expert.
Well, recently our family was given our own copy of the game
Wits & Wagers
, produced by
Northstar Games
. It has really been fun. There are questions asked, and family members write down their best guess as to the answer. When all answers are written, the one closes to the actual number wins! Kind of like Price is Right. Questions are like, "How many different colors of Froot Loops are there?"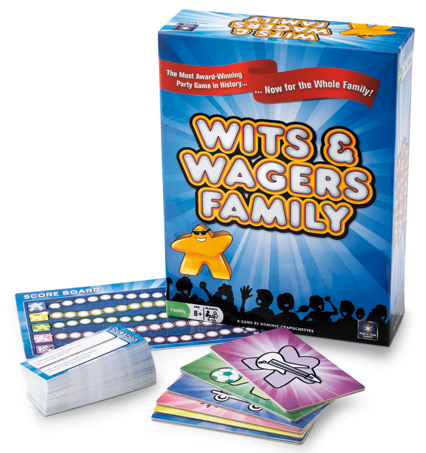 The game comes ready to play for up to 10 people. But if you don't want to play teams, you can play up to five. Since our family is so big, we adapt and use a marker board to keep up with our answers and scores. It is also suggested players need to be ages 8 and up. You can let the littles play as well. They have no concept of the real numbers, but it's fun to write numbers down just like the big kids.
This game is available
online
, or from some
national retailers
. The price can vary depending on the retailer. With Christmas coming up, this would be a great idea for a gift for the children and families on your list!
Beth
I was given a copy of this game for the purpose of review. All opinions are mine. For other reviews, please visit the Homeschool Crew Blog.