Our four year old has been "playing" piano since she was two. She is not your typical toddler player either. She doesn't just bang the keys. She gets out her siblings piano music, sits at the piano, and patiently "plays" each piece. She watches the bigs play, then mimics their motions. She also already knows what sounds good together. There are often times that we think our first year player is practicing, to find out it is actually Paulee. Here is a video of when she first started playing.
She cannot wait until she is big enough for piano lessons. And then came an opportunity to look at
KinderBach
. We have been able to review it, and she has enjoyed it, as well as our five year old.

I have been impressed with what it teaches. Having four older children that have been taking lessons, I have a slim knowledge of things that are taught. And the program hits right on track with most all that the olders have been learning. And it made the littles excited to know they knew the same thing the bigs know.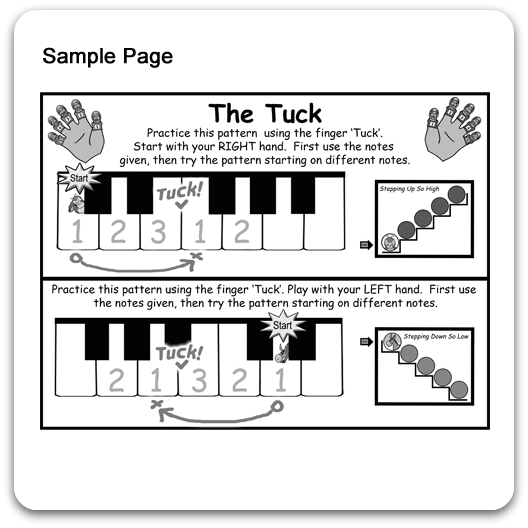 They have wonderful worksheets and pages for the kids. However, I am not a fan of having to print of worksheets for them. Mostly because I get overwhelmed with the paper accumulation around here. With 7 children working on different levels of school work, we get tons of paper, so adding more is a draw back to me. And it can be difficult running from the computer to the piano. Paulee would prefer to listen to the instructor and play all at once. But, KinderBach has an Ipad app, so if you have and Ipad, I could see how that would be well worth the money!
I think the prices are reasonable. You can get a day pass for $5.95, and access all 240 of their lessons. If you pay by the month, it is $19.99 for the program. We pay $40 a month per child for the bigs to take piano lessons. If you pay for the entire year, it is a one time payment of $95.88. That works out to only $7.99 a month!
Is it
the
perfect program? Maybe not, but I think it is worth the money!
KinderBach is a great and affordable way to get music lessons in at home and all of us busy home educating families know how great it is to be home and not have one more lesson, activity, or errand to run out and do. And it is even more affordable right now, when you use the coupon code
TOScrew2012
which will get you
30% off
through February 2, 2013!
Beth
I was given a copy of the product for the purpose of review. All opinions stated are mine alone. For other reviews, check out other reviews at The Homeschool Crew Blog.